In a recent survey we did, over 50% of the retail customers said that they expect the content they consume to include images or video – and they expect it to be relevant to them, including seasonality – and more information about product details or related products.
Digital content is more essential to successful businesses than ever.
Not only is information important in physical stores, but content is now critical to online experiences - and not just on a desktop, but on mobile devices as well. Now, content defines the customer experience as potential buyers interact with brands on various channels at the same time.
Read our infographic about the importance of customer experience in retail
In this blog, and during a recent webinar with In-House Agency Forum (IHAF), we explore how AI can be used to bring significant business value to creative content, making an in-house agency one of the most valuable elements of the content supply chain.
The Difficulty to Access & Utilize Media Assets Efficiently
The old ways of managing content and data are not working, especially since systems are not connected or talking to one another, and not letting data flow from one system to another. People are spending up to an hour every day just looking for stuff, costing organizations a lot of money.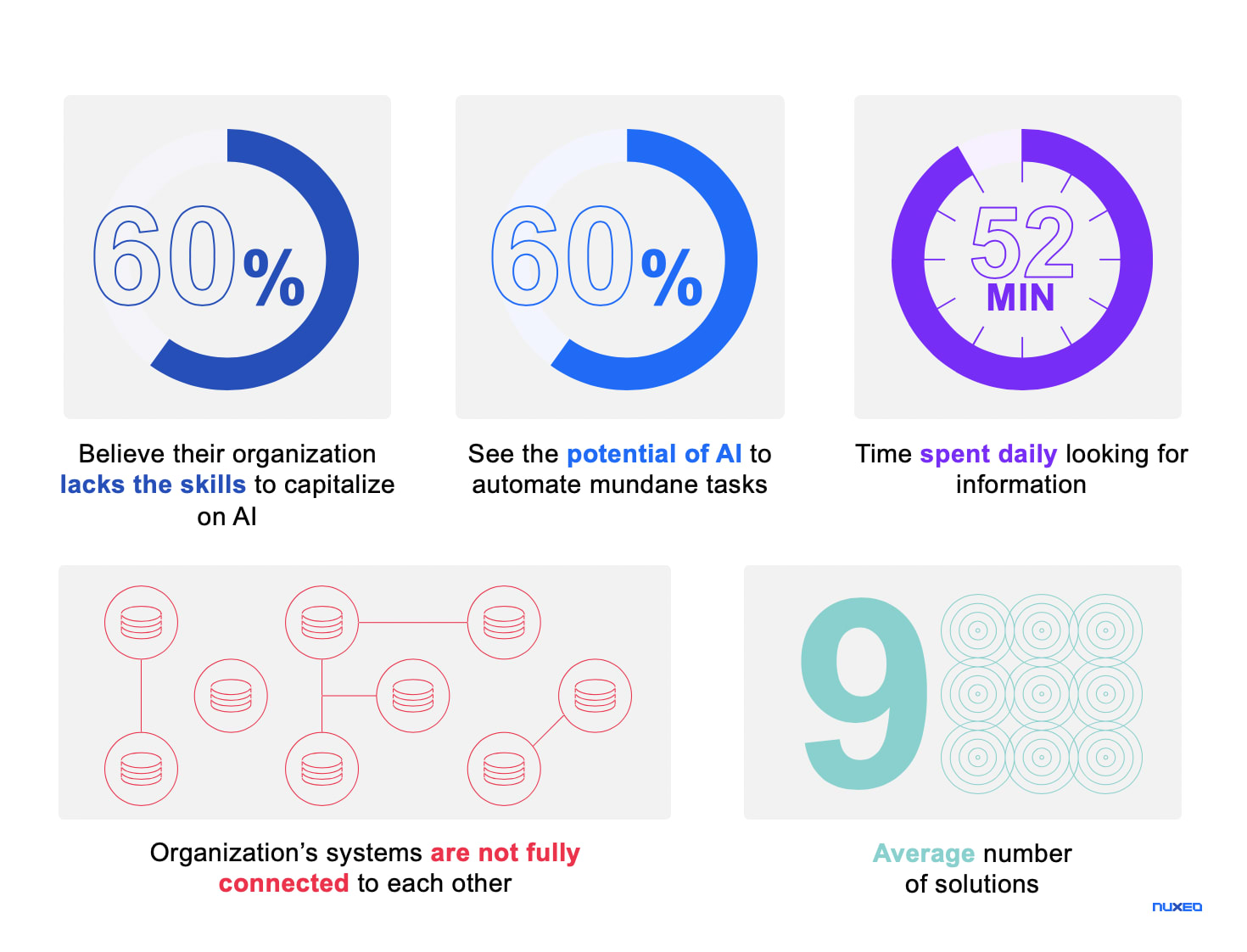 Here are a few key points to make sure you're giving access to the right content to your teams.
Know what you have - How can you make sure that the content is being leveraged to add to business value? Knowing what you have is often the hardest part, and can result in recreating content costing time and high dollar amounts from the budget.
Avoid expensive and inefficient duplication - A customer we spoke with said that they recreate around 30 photo shoots a year - shooting the same white t-shirt, just because they can't find all of the content they need.
Coordinate multiple creative suppliers - The photo studio has become a key focus at many organizations in today's digital world. More and more, people are relying on the digital content supply chain, and need access to it.
Centralize collections of content and metadata - If a company doesn't connect content assets throughout the product lifecycle from identification to support, it creates a less efficient content supply chain - hindering the potential of accelerating ideas to market and the value of assets.
Are you well equipped to face these challenges?
The Promise of Artificial Intelligence
About 60% of the people we spoke with see Artificial Intelligence (AI) as a way to speed up repetitive day-to-day tasks. A lot of people are intimidated by AI, but the goal of AI is not to replace the human element, it's to understand content and data as well as a knowledgeable human, but at scale.
Some of the ways AI is doing that for in-house agencies include:
Recognizing content types
Extracting data from content
Enriching content metadata
Predictively delivering information
Analyzing usage and importance
Recognizing patterns and connections
Identifying outlying data points
To be effective, your digital asset management system should understand the different content types, and the inherent information that comes from those content types. There's so much data - for example, an image - it's not just the subject matter, but the asset may include important data such as the location, time of day, what product is in the image, talents rights, different renditions and more.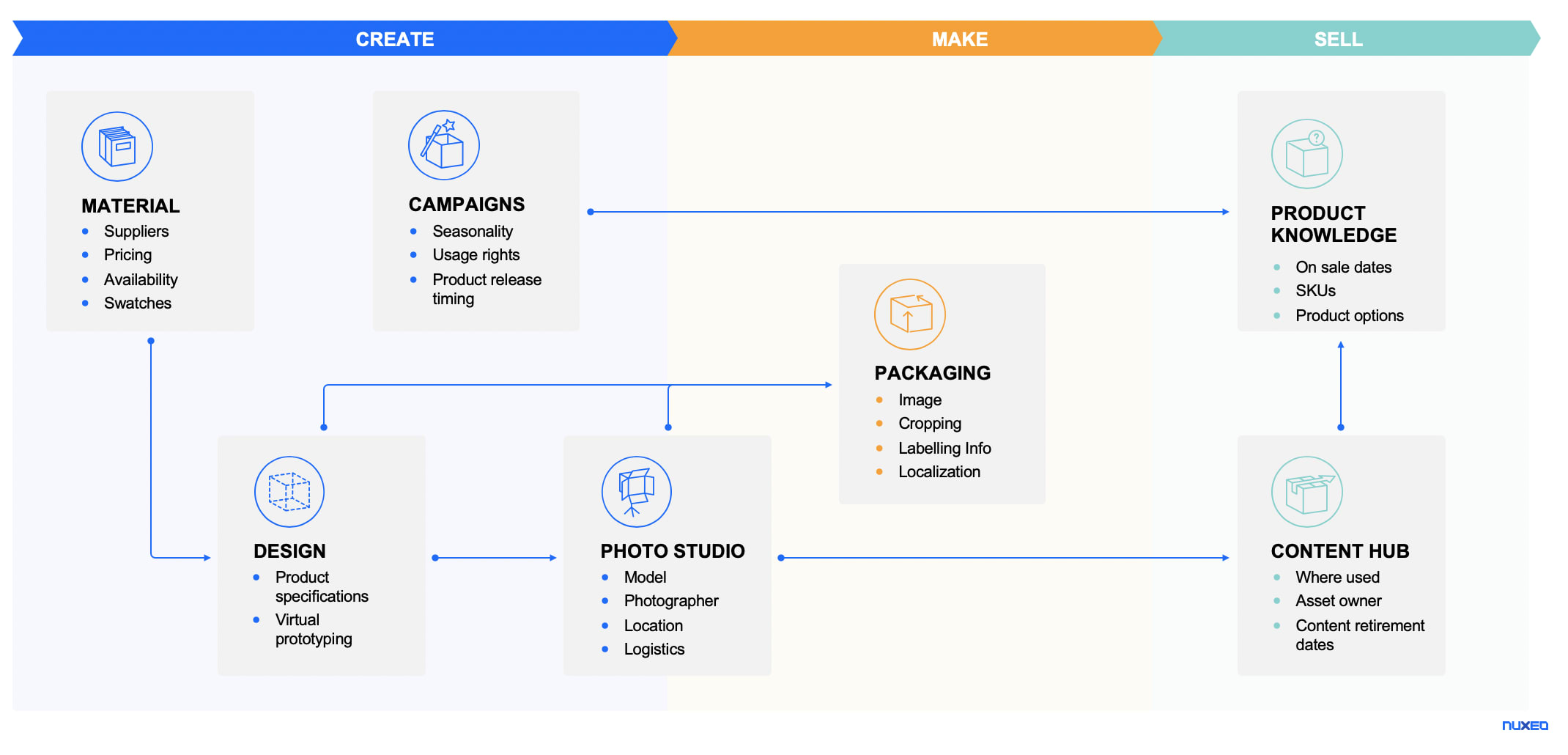 With AI, in-house agencies can extract and enrich the metadata, and use it across the product lifecycle - from materials to packaging design, creative campaign development, and content analytics, such as what content is being used, where it's being used, which content is getting the best results, or most viewed by customers, and more.
Using Generic and Business-specific AI to Optimize Usage of Content
Using the data gathered with AI brings a lot of value to content, and therefore optimizes its usage with two types of AI: Generic AI and Business-specific AI.
Generic AI
High-level, very scalable, and helpful for searches. It's limitation is that it's not trained specifically to the applicability of your business.
Business-specific AI
Building content bots and models that are trained based on your organization - looking at content and data. With Machine Learning, it learns more and more each time it's run.
Today's organizations are using business-specific AI to gain more specific information into their digital assets, for example, an insurance company using a vehicle manufacturer's colors, or a global apparel company, using image recognition to know which collection the image is from. With this data, in-house agencies are increasing their added-value as the digital asset becomes more findable, and therefore usable by the whole company.
How can AI really help?
Brands generally have at least 2 types of images for a product: a standard product image (similar to a catalog image), and lifestyle image. There's a lot of data to describe this content such as the usage rights, talent records, which product(s) the model is wearing, pricing, availability, and more. Lifestyle images can be even trickier.
With Nuxeo Insight, our AI for content management service, we can identify a lot of that data, including who the model is, and even backshots. For example if it's a model wearing a red shirt and blue hat but we can't see their face, Insight can spot that same outfit in another image and identify the model, including the contextual data. In some cases, Insight was able to figure out who the photographer was with very high accuracy.
Get in touch with us if you'd like to try Nuxeo Insight for yourself.
Place In-House Agencies at the Center
AI makes it efficient to tag at scale, and also mitigates the need for several subject matter experts to identify each element of the asset. In fact, humans can only ever achieve around an 85% accuracy rate.
One of our customers, a hotel properties group, photographs each space at each hotel, but faces challenges when it comes to proper tagging. When only using humans, there was still a discrepancy - as one person thinks the image is of a guest room, whereas others may tag it as an image of a master suite.
We found that when incorporating AI, the accuracy rate goes up to 90%, a significant improvement in accuracy when it comes to tagging.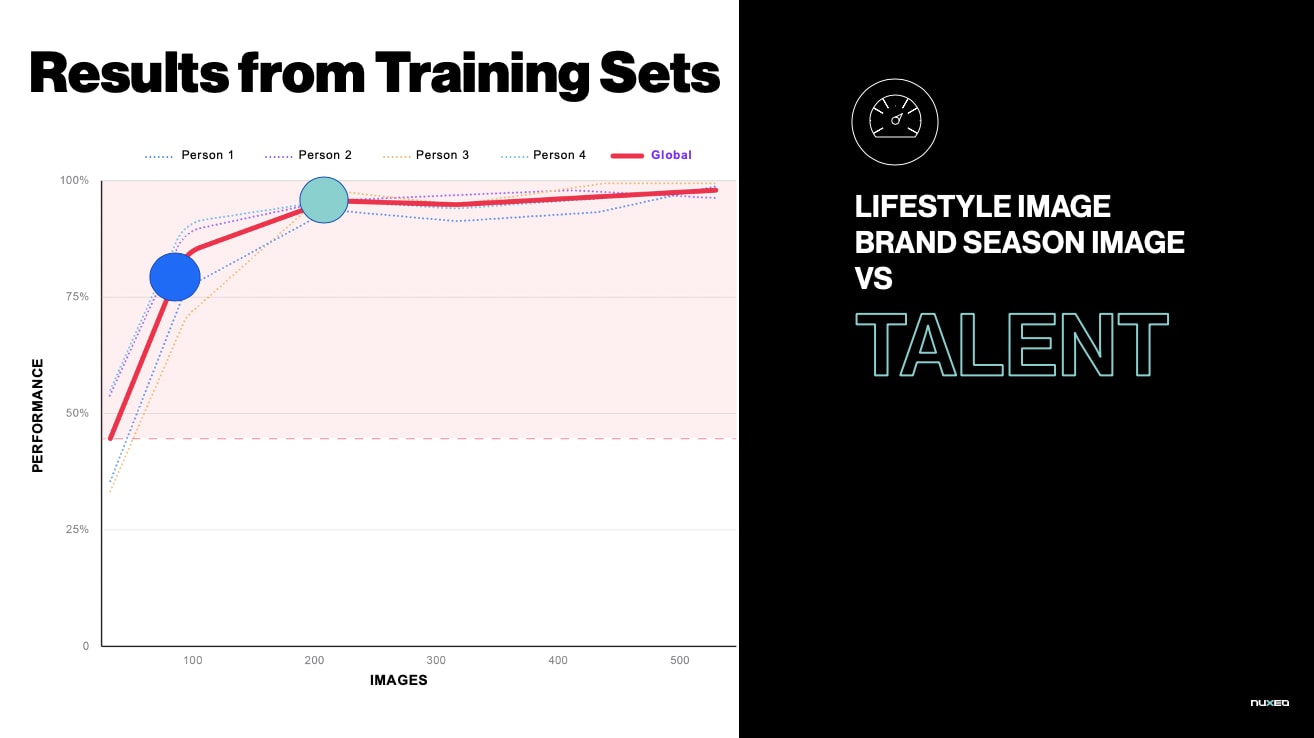 In a world of content, today's in-house agencies are being placed at the center of an organization's digital supply chain, and when incorporating AI, adding significant value. You can hear more about how in-house agencies are leveraging AI by watching the full webinar: Reducing Image Hide and Seek with AI.