We're happy to announce that Fast Track (FT) 10.3 is now available!
All of us here at Nuxeo are committed to helping enterprises build personalized solutions for delivering the right data and content to the right people at the right time on any device. Our engineering and product teams have invested thousands of hours on FT 10.3, and their hard work (along with contributions from our Nuxeo community) have enabled us to deliver a Content Services Platform that's better than ever.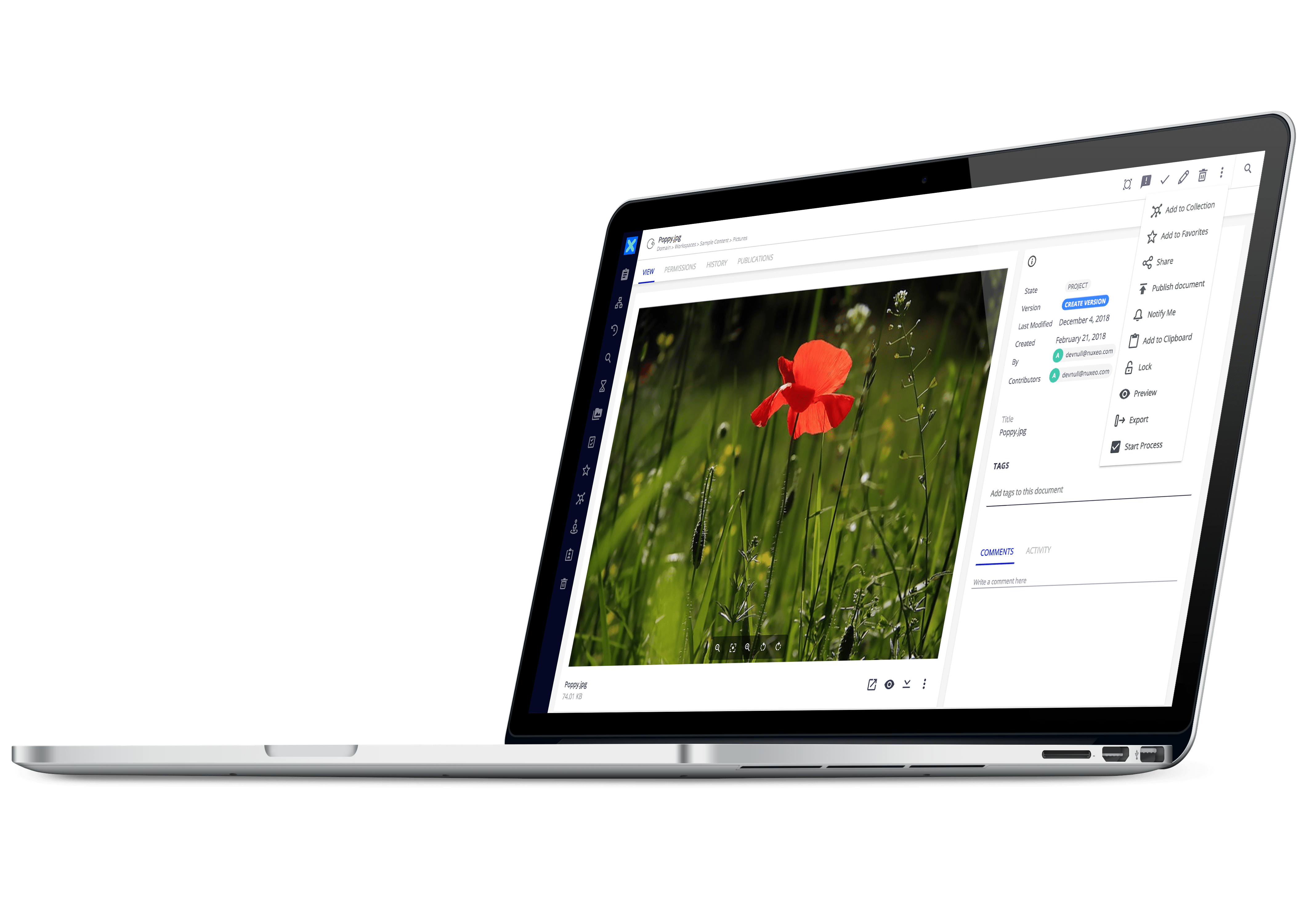 The 10.3 release includes numerous enhancements, such as a new bulk action framework to delete, revise, and export metadata at scale. In addition to these improvements, 10.3 also features Office365 integration and new artificial intelligence (AI) functionality.
Office365 Integration and Strengthening our AI Framework
Nuxeo users can now benefit from our advanced metadata management capabilities, deep AI functionality, powerful search, permissions management, and more – all while transparently editing files from within the Office 365 suite. Users can click on a link from the Nuxeo Web UI, open the document from within Office 365, and edit it. Or, users can save a new document in Nuxeo from Office365.
In addition, we know that many enterprises want trainable AI models based on their business-specific data. In 10.3, we're introducing a streamlined pipeline to make building and training models much more accessible. We're already working with a major entertainment company on this, and would love to work with others… Let us know if you're interested!
We're committed to building the most modern and intelligent CSP on the market, and we're proud to deliver this newest edition of the Nuxeo Platform. As always, you can access details about 10.3, as well as what is coming in our next release, LTS 2019, on the incremental release notes page.
You can also download the latest version of the Nuxeo Platform.