In their 2018 Gartner Market Guide for Digital Asset Management (DAM), Gartner identified "the pursuit of real-time personalization across channels at scale" as a key challenge to organizations managing marketing assets in a changing technological landscape.
Nuxeo is ready to power up your content factory, empowering customers to scale into new channels and expand asset creation. Nuxeo's advanced DAM capabilities automate personalization at scale, so you can take your content further than you've ever imagined.
Content Personalization at Scale
The 21st century has created a new set of challenges for advertising and marketing digital asset management, creation and publishing, and one of the biggest is atomizing and reusing content.
Creating content is no longer a simple endeavor with a few basic channels and a small number of active brand assets. Even the biggest companies want to connect with personalized content that speaks directly to the needs and identity of the individual customer.
One example of the changing content landscape can be seen in the soda aisle of almost any grocery store: Coca-Cola's "Share a Coke" campaign started in 2011, when a Coke executive was impressed by the idea of seeing her own name on the iconic red can. "Share a Coke" became wildly successful, spreading from Australia and into over 70 countries worldwide.
Of course, this marketing campaign required a proliferation of can designs far beyond other company's engagements — starting with a list of 150 names, then creating new lists (sometimes via customer votes) on a regular basis — as you can see from the continuing presence of "Share a Coke" cans at your local grocery store…
Personalization Pays Off
For many companies today, personalization to this extent seems unthinkable. Multiplying design needs by such a massive scale would require too many team members, too many approval workflows, too much money.
The result? Personalization initiatives that could create best-in-class customer experiences, branding, and marketing opportunities are abandoned before they can even get off the ground.
Learn more | Retail & Brands: the Importance of Digital Customer Experience
Scaling for Multichannel Deployment
For other companies, personalization is all about channel expansion.
One Nuxeo customer in the consumer packaged goods (CPG) sector saw its content creation needs explode when it took its product offering into ecommerce channels. Every year, this global company made a total of about 2,000 product alterations to its digital assets, such as: changes to ingredients, product sizes, packaging development process, etc. Some changes impacted only one region or country, while others spanned multiple regions.
Every ecommerce vendor required a specific set of digital assets in specific formats — and no two sets of requirements were alike. For years, multiplying ecommerce channels added complexity which ranged from difficult to impossible as a single change to an ingredient list or a new regulatory requirement for a piece of nutritional information could necessitate updates to hundreds of digital assets.
Learn more | Omnichannel Merchandising Best Practices for CPG
After implementing Nuxeo, complete with integration with the company's Product Information Management (PIM) system, product changes could trigger automated, streamlined changes to ecommerce assets. Changes could be pushed out automatically to ecommerce platforms — ensuring up-to-date product information is always available to customers. Product creative content life cycle was accelerated. This allowed more products to be made available on ecommerce platforms and saved time for the customer, making it possible for additional product information to be added to ecommerce platforms.
Old assets with outdated information could also be flagged for review and updates. Anyone searching for specific assets would see the most recent version, with older versions clearly marked. Comparison tools made it easy to spot version changes, and metadata can easily be copied to new versions as they are created. Workflows can also be managed natively within Nuxeo, making it faster and easier to obtain creative or legal approvals.
Power Up Creative Content
The history of Digital Asset Management (DAM) resembles the history of printing. When transcribing by hand was the only way to copy books, each manuscript was rare and valuable, representing months or years of work for a scribe. To own a few books was a sign of prosperity, and only the very wealthy could afford shelves of books.
Simple printing presses, like the one famously created by Johannes Gutenberg, revolutionized not only the printing process itself, but changed the very nature of the types of content that could be created by making books orders of magnitude less expensive and time-consuming to create. Later on, digital printing and mechanical automation of other functions, like bookbinding, would make the "mass market paperback" ubiquitous, leading to a flourishing of new genres that catered to a wide range of market niches that had barely existed a century before. Today, e-readers made it possible to store and read a library's worth of books on a device the size of a single thin volume, as well as creating a new industry: self-publishing.
Old, manual processes for managing digital assets — I email someone a change to a product and requesting updated assets, the assets are created individually and emailed for approvals — have scaling problems akin to medieval scribes copying manuscripts. When a company's processes for creating, approving, and deploying content are entirely manual, their digital asset libraries, much like the libraries of those medieval scribes, are typically small, disorganized, and hard to search.
Basic DAM solutions store assets and make them easier to reuse. They can propel the development of new content, much like Gutenberg's printing press. But that's just the beginning. Advanced DAM systems like the Nuxeo Platform have the potential to fully power the content factory at scale.
Scale your Personalized Content with a Modern DAM System
With Nuxeo, assets can be atomized into separate components, then recombined automatically and sent for creative approval. Want to use complex, multivariable personalization to target your content more precisely than ever before? With an advanced DAM system, personalization on the level of the 150-name "Share a Coke" list doesn't have to multiply content creation costs by 150 — or even close to it. Whether you're using two variants or 10,000, the cost is virtually identical.
Want your channel partners and internal departments to be able to order customized collateral, like landing pages and signage, on-demand and with minimal use of creative resources? This kind of "self-service marketing fulfillment" is key to advanced DAM products, according to Gartner — and it's a goal you can achieve with the capabilities of Nuxeo Platform.
Add in AI in content management, automation of tagging and metadata creation, plus lightning-fast search and browse functions, and you've got the kind of organized, complex, cross-connected library that would have been hard for Gutenberg (or those organizations still stuck with only basic, outdated DAM capabilities) to even imagine.
Digital Assets in Advertising Campaigns
Is Programmatic Advertising Broken?
Farhad Manjoo column recapped a lot of the complaints advertisers and consumers have about programmatic advertising in the New York Times. He highlighted the creepy feeling consumers get seeing ads across the web for the shoes they were just browsing. He mentioned the complex machinery that gets ads to the screen, and sometimes puts them next to objectionable content.
Advertising is not broken the way you think it is.
But there's a whole other problem in programmatic advertising, and indeed in advertising in general. If you can target a razor ad to a very narrow segment – say, 30-something fathers living on the Upper West Side of New York City who have a dog and a river view – it means you'll probably have a million such micro segments to serve. But today you can't create a million different ads with consistently high production values. The constraint has moved from finding the audience to creating the content to serve them.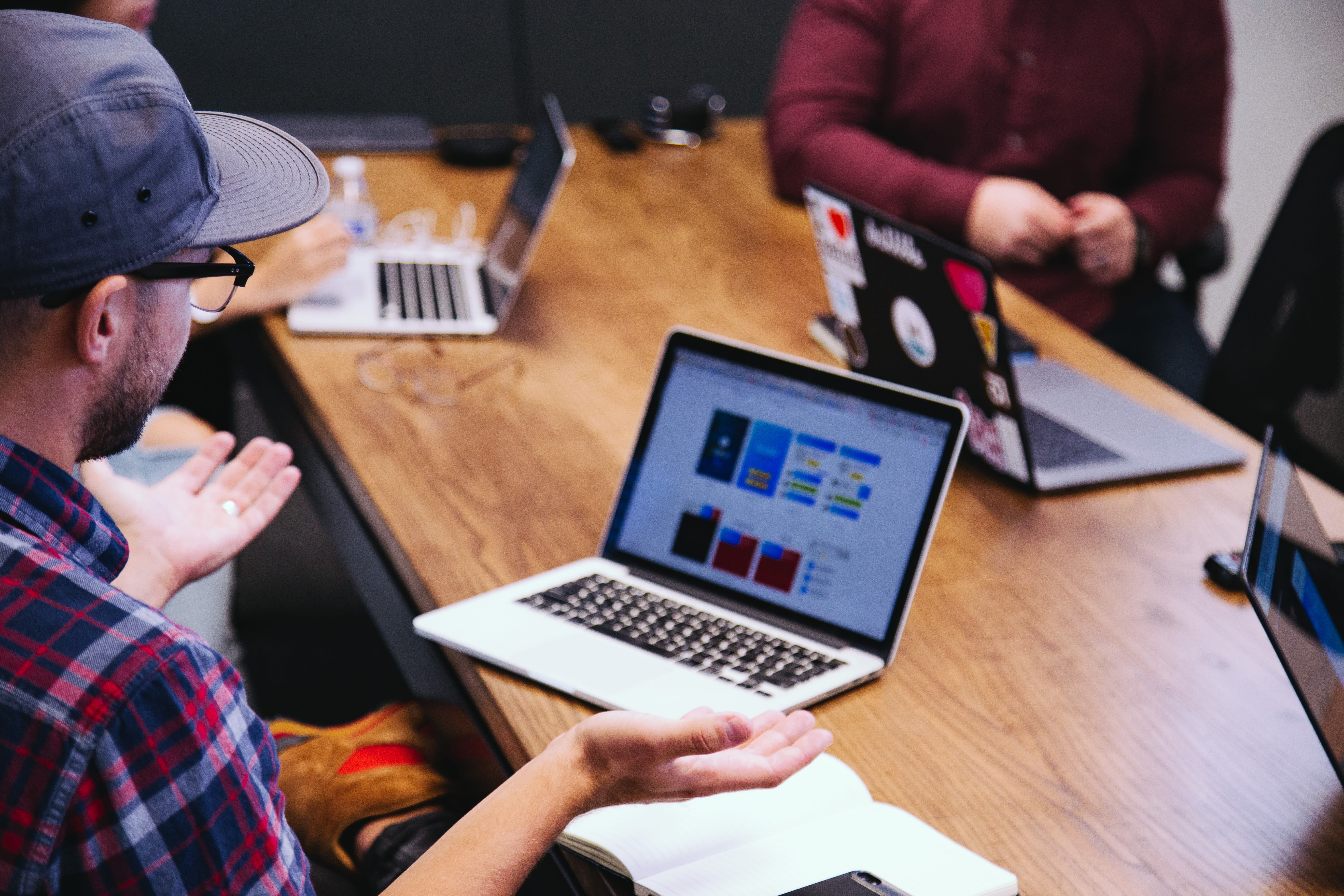 But there are signs that a future of effectively unlimited content creation might be possible, and not that far in the future.
Let's look at today's content creation process for a simple digital ad for a car through the lens of a creative director at an agency or in-house creative team. It might look something like this:
Marketer: We need an ad for our car launch.
Creative Director: What's the message and what are the specs?
Marketer: Here's a brief - it's for Facebook. I'm thinking the car is driving itself to pick up its owner at the airport.
Creative Director: Mobile or desktop?
Marketer: Both.
Creative Director: Ok. We'll get back to you on Friday. …Several days pass…
Creative Director (on Friday): Here's our concept.
Marketer: I like it. But I need you to change the color of the car, the airport in the picture, and I don't really like the person in the picture. Maybe older, and a woman instead of a man?
Creative Director: So…we need to start over.
And so it continues for a few more rounds — and this is for a simple web ad. The investment of time can't possibly scale. Read more about why creatives go rogue.
Let's imagine a different scenario with a DAM system
The marketer logs into the company's AD-O-MATIC software, checks Facebook mobile and desktop, and searches for the car they want to feature in the foreground. Then they search for airport photos and constrain that to US airports. Finally they check the "personalization & testing" feature. Adomatic automatically generates 5,000 ad versions: 5 color option of the car, in front of all 100 largest US airports, with 10 different actors standing at the curb about to get in.
Instead of one ad that took a lot of time and effort to create, the marketer just generated 5,000 ads in just a couple minutes. They can then feed these ads into a campaign, targeting 100 different markets with their home airport, and letting personalization optimization determine the car color and age, gender, etc of the actor that gets the best engagement.**
We could also imagine creating dynamic advertising campaigns on digital screens. With the advancements in digital screen technologies and sensor data, advertising agencies and media companies can now run highly targeted ad campaigns to specific audiences in real time.
In this example, a global soft drink company knows that product consumption increases in major metropolitan cities and suburbs when the temperature is above 72 degrees Fahrenheit. Knowing this, an ad agency can now offer highly targeted advertising campaigns.
Through the use of digital screen technology and a digital asset management (DAM) system, an agency can dynamically display client ads only when specific campaign criteria is met. Data from the digital screens can include information such as location and temperature which is then sent to the agency's DAM system. From there, the DAM system can automatically identify the correct ads to display on the screens.
The DAM system must manage hundreds of thousands of images and videos, each with hundreds (if not more) of properties and attributes to describe when and where those assets can be used as well as who can access them. The metadata surrounding those objects can include everything from lifecycle status to availability dates to campaign specific information.
This type of DAM system is what allows our customers in advertising agencies to offer these types of campaigns for both new and existing clients. Knowing when, where, and for how long an ad can be shown, enables the agency to meet all of their client's campaign requirements as well as charge a premium.
This enticing future, that can make both the creation and distribution part of programmatic advertising work, is a lot closer than you think. A really strong Digital Asset Management (DAM) system can do it today. Can yours?
Learn more about how to improve your creatives campaign development >

A digital asset management system, such as the Nuxeo Content Services Platform, provides global media and advertising companies with the advanced media management capabilities needed to run successful campaigns. With support for an unlimited number of properties and attributes, the Nuxeo Platform makes every digital asset fully searchable and usable in multiple applications. There are no restrictions on the type or size of complex objects and users can define content lifecycles, create advanced digital asset management workflows, and add automation rules to become more productive and increase revenue.