Artificial intelligence (AI) technology is generating value in a growing range of business applications. Increasingly, businesses are using AI to enhance operations, extract maximum value from the organization's data resources, and automate everyday activities. AI can also complement a Content Services Platform (CSP), providing powerful capabilities that overcome the inefficiencies and bottlenecks of traditional Enterprise Content Management (ECM) solutions to unlock greater value from data. An AI-enabled CSP can deliver deep insights into business activities and transactions, transforming routine data into smart data, as well as uncovering patterns that would be difficult or impossible to detect through manual human analysis. In this context, AI has revolutionized the use of data as a way to drive business improvements and accelerate responses to changing market conditions.
When modernizing IT platforms for more responsive business operations, system architects and IT professionals face the challenge of connecting data in a way that inferences and insights can be drawn from the full range of available content. A CSP addresses that challenge by eliminating siloed data throughout an organization, creating a unified collection of content. By removing boundaries between structured and unstructured data and opening access to data that resides in different storage repositories, AI technology can then further enrich the resources in this content lake with metadata, automating the creation of a universal data model for CSP use. The content then becomes a more valuable resource for performing analytics, making predictions, and executing machine-learning tasks to develop deeper insights into an organization's operations.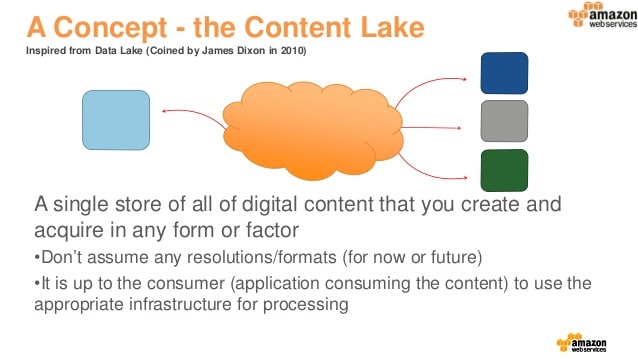 Growing Opportunities for AI in Business
In an article published by the Harvard Extension School of Professional Development, Business Applications for Artificial Intelligence: What to Know in 2020, Dr. Mark Esposito discussed opportunities to use AI in finance and banking — two sectors often mired in outdated processes. AI opportunities in business also show promise across other industries, including healthcare, education, transportation, waste management, and more. Esposito noted, "The low-hanging fruit is recognizing where in the value chain they [business leaders] can improve operations. AI doesn't start with AI. It starts at the company level."
A CSP built with a modular content services architecture helps enable a more fluid exchange of content and greater interoperability between platform components. Tapping into existing applications and assets in a business can be accomplished without having to physically migrate information or applications to new hardware platforms. Liberating data from siloes and creating smart data requires an architecture that can bridge content barriers.
The benefits of AI-enhanced business processes haven't gone unnoticed by industry leaders. Gartner describes augmented intelligence as a "human-centered partnership model of people and AI working together to enhance cognitive performance," which can include learning and decision making. In a press release, Gartner projected that AI augmentation will generate $2.9 trillion of business value in 2021. Svetlana Sicular, research vice president at Gartner, noted, "Augmented intelligence is all about people taking advantage of AI. As AI technology evolves, the combined human and AI capabilities that augmented intelligence allows will deliver the greatest benefits to enterprises." For example, a call center might capture the audio of a customer conversation, transcribe it in real time, and then provide the call center agent with a running transcription of the call, sentiment analysis of the customer's comments, and recent customer data to guide the conversation.
Realizing the Benefits of Smart Data
A CSP enhanced by AI gives businesses an effective avenue for improving operations — intelligently making use of the content generated by everyday operations and using it to accelerate processes and improve efficiencies. Our AI strategy goes beyond typical, generic AI services by offering contextual AI that lets users train models using datasets specific and relevant to their business activities.
Nuxeo Insight — our sophisticated, highly adaptable AI service — can also be integrated with existing public cloud offerings such as Google Vision, Amazon Textract, and SightEngine. Configurable tools provided with Nuxeo Insight and trainable ML models help streamline rapid design, development, and deployment of AI-enabled services. Possible use cases include performing product identification, classifying content and assets, detecting fraud, and communicating with customers in a call center.
The Nuxeo Insight user interface makes the ML tools and AI technologies available to anyone through intelligent integration and task-oriented selections to achieve business-specific results without coding or specialized technical expertise.
In a recent blog article, Chris McLaughlin, Chief Product & Marketing Officer at Nuxeo, highlighted the results of an evaluation of Nuxeo Insight by Alan Pelz-Sharpe, founder of Deep Analysis, a firm noted for its expertise in AI. Pelz-Sharpe's evaluation included this Advice to Buyers: "Nuxeo Insight's relative ease of use, along with its ability to provide an auditable trail to meet governance and data bias concerns, is impressive. All the tools and capabilities that an expert AI team would need are here, but so too are the non-technical tools and capabilities to involve less technical business teams. Nuxeo Insight is worth looking at closely if you are managing large volumes of content (documents, images, etc.) and considering automating some of that work with AI."
Moving Toward an AI-Enabled Future
Nuxeo Insight is part of an increasing focus on the real-world business applications of AI technology that will ripple through our entire 2020 roadmap. For more about the ways your business can gain value and exploit the benefits of AI as a part of your content services platform, explore Nuxeo Insight.