Six Reasons to Adopt
Content Services in the Cloud
This paper explores how cloud-native content services platforms enable faster innovation, elastic scalability, omnichannel experiences, and process automation.
What's inside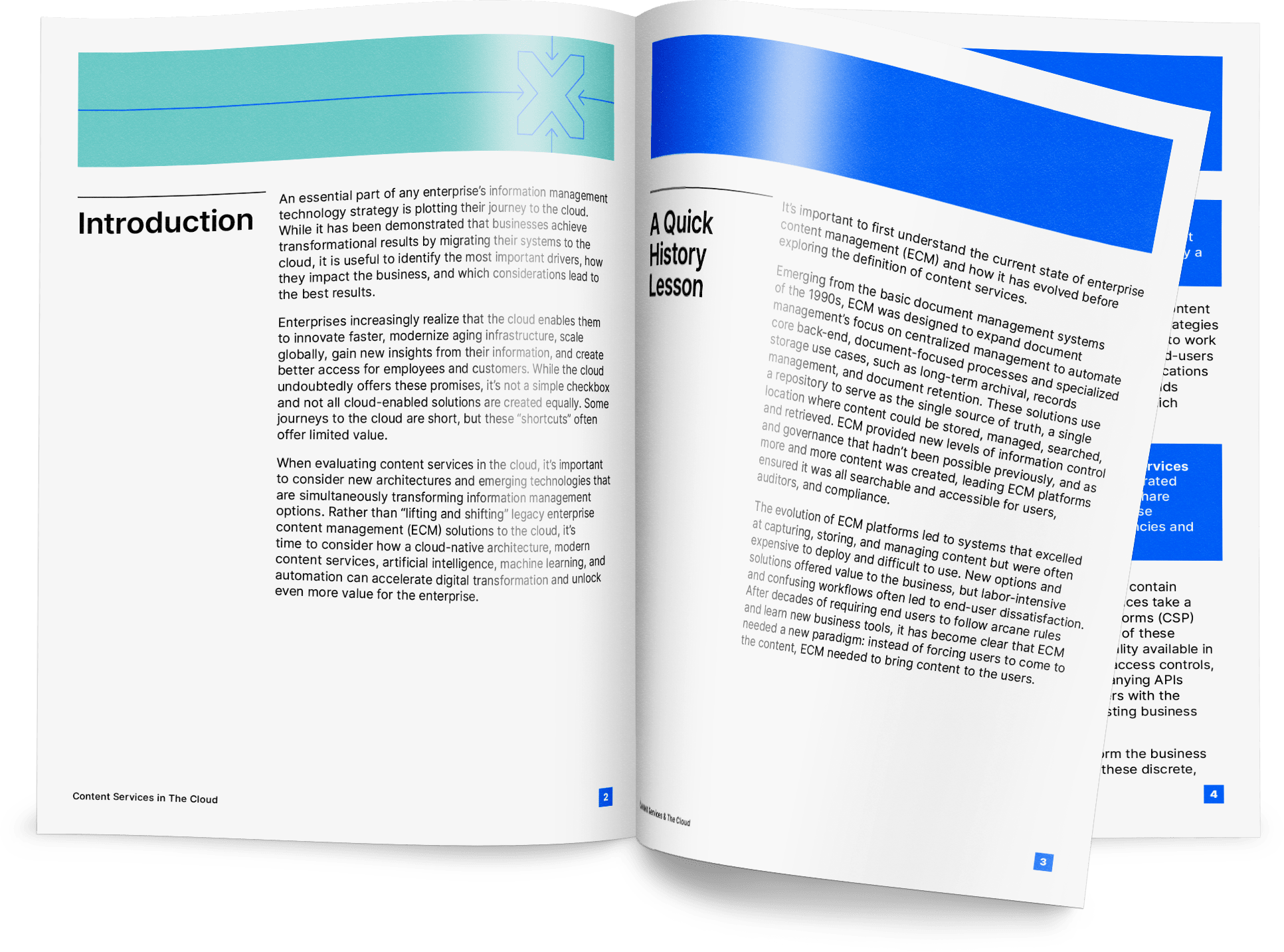 The cloud enables organizations to innovate faster, modernize aging infrastructure, scale globally, gain new insights from their information, and create better access for employees and customers. But not all cloud-enabled solutions are created equally. Some journeys to the cloud are short, but these "shortcuts" often offer limited value.
When evaluating content services in the cloud, it's important to consider new architectures and emerging technologies that are simultaneously transforming information management options.
Rather than "lifting and shifting" legacy Enterprise Content Management (ECM) solutions to the cloud, it's time to consider how a cloud-native architecture, modern content services, artificial intelligence, machine learning, and automation can accelerate digital transformation and unlock even more value for the enterprise.