Digital Asset Management
Scalability
Today's enterprise finds that its content needs are exploding. New channels, more personalization, and a dizzying variety of new content types – from high resolution video to 3-D renderings – mean that DAM solutions need to be scalable to keep up with evolving requirements.
Nuxeo recently put our platform to the test for a major tech company. In our scalability pressure cooker, we benchmarked Nuxeo Platform's upload, download, and search performance for a one billion asset DAM, crammed full of files with sizes up to 44GB.
What's inside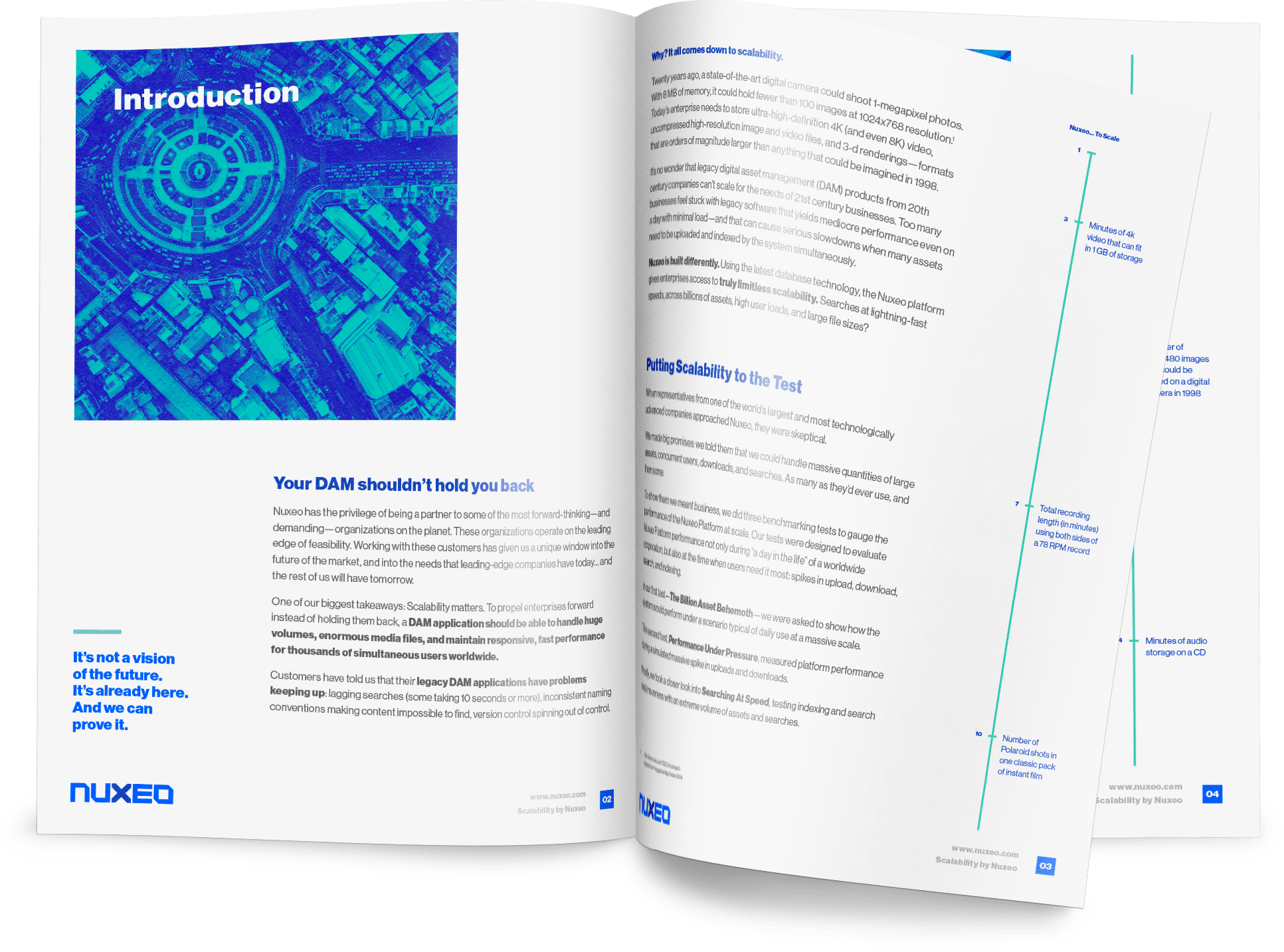 In this report:
01
Check out Nuxeo's performance in a test that goes beyond where any DAM benchmarking has gone before
02
Find out how many assets you can search through … in less time than it takes to blink your eyes
03
Learn about the impact of volume spikes, and why Nuxeo outperforms other DAM under pressure
04
Compare performance of the Nuxeo Platform at 500 million and 1 billion assets
Don't waste your time with a DAM that can't go the distance. Learn more by downloading our benchmarking results today.