Discover how insurers are leveraging the Cloud, AI, process automation, and system integration to provide a superior customer experience through touchless claims automation.
What's inside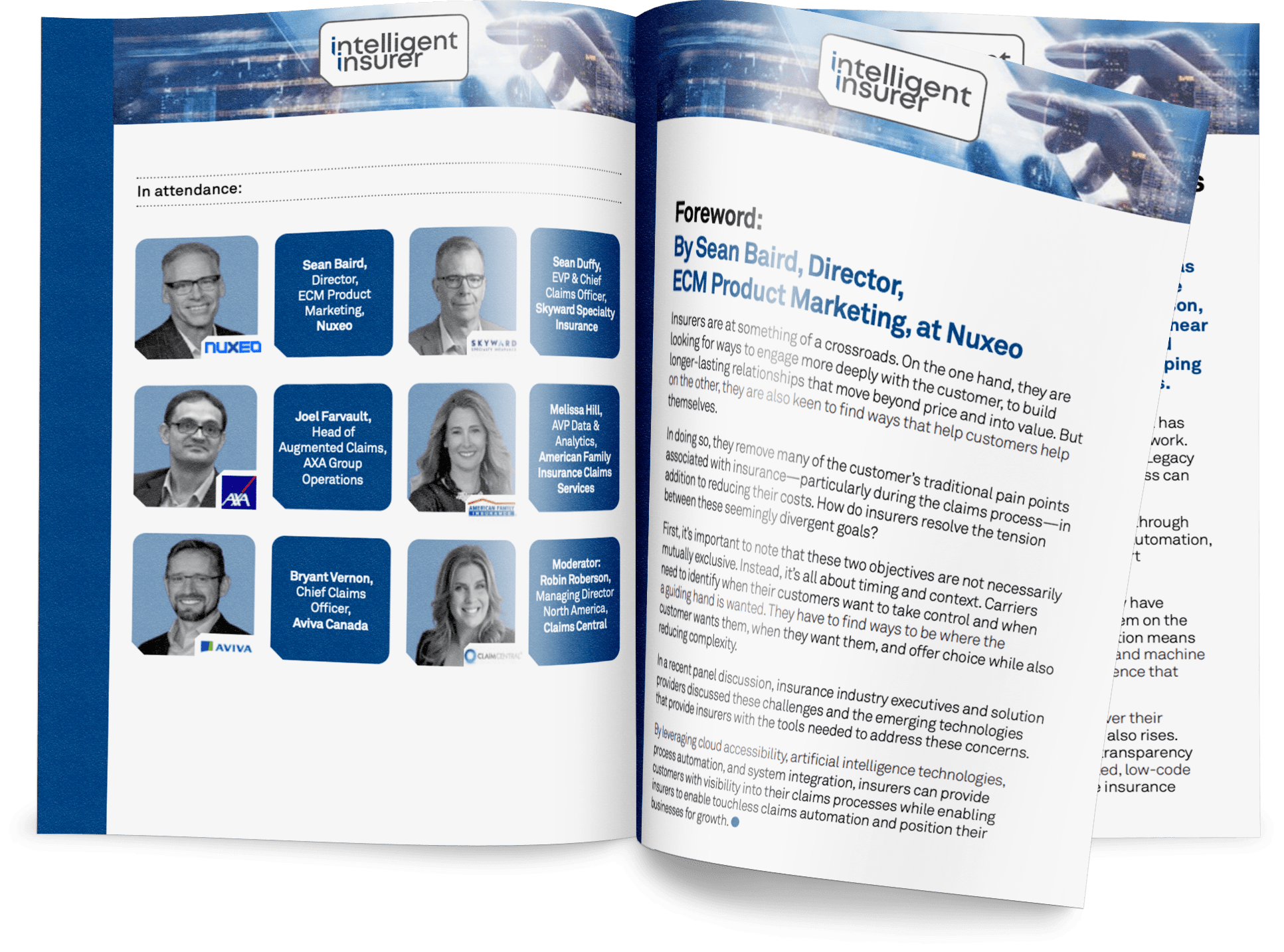 Insurers are at a crossroads. On the one hand, they're looking for ways to engage more deeply with the customer, to build longer-lasting relationships that move beyond price and into value. While on the other hand, they're looking to enable more customer self-service.
With the right strategy and technologies, insurers can remove many of the traditional pain points associated with insurance—particularly during the claims process—in addition to reducing costs.
Read this short brief to learn how industry executives and solution providers grow their business by solving these challenges and offering their customers a more transparent claims experience.