Understanding the Risks of
Legacy ECM
For senior enterprise architects and CIOs concerned that their business needs have outgrown their legacy enterprise content management (ECM) systems ability to deliver tangible business value.
Understand the risks of remaining on legacy ECM systems, how to reduce infrastructure and support costs, why modern alternatives provide a competitive advantage, and the top traits of leading-edge solutions.
What's inside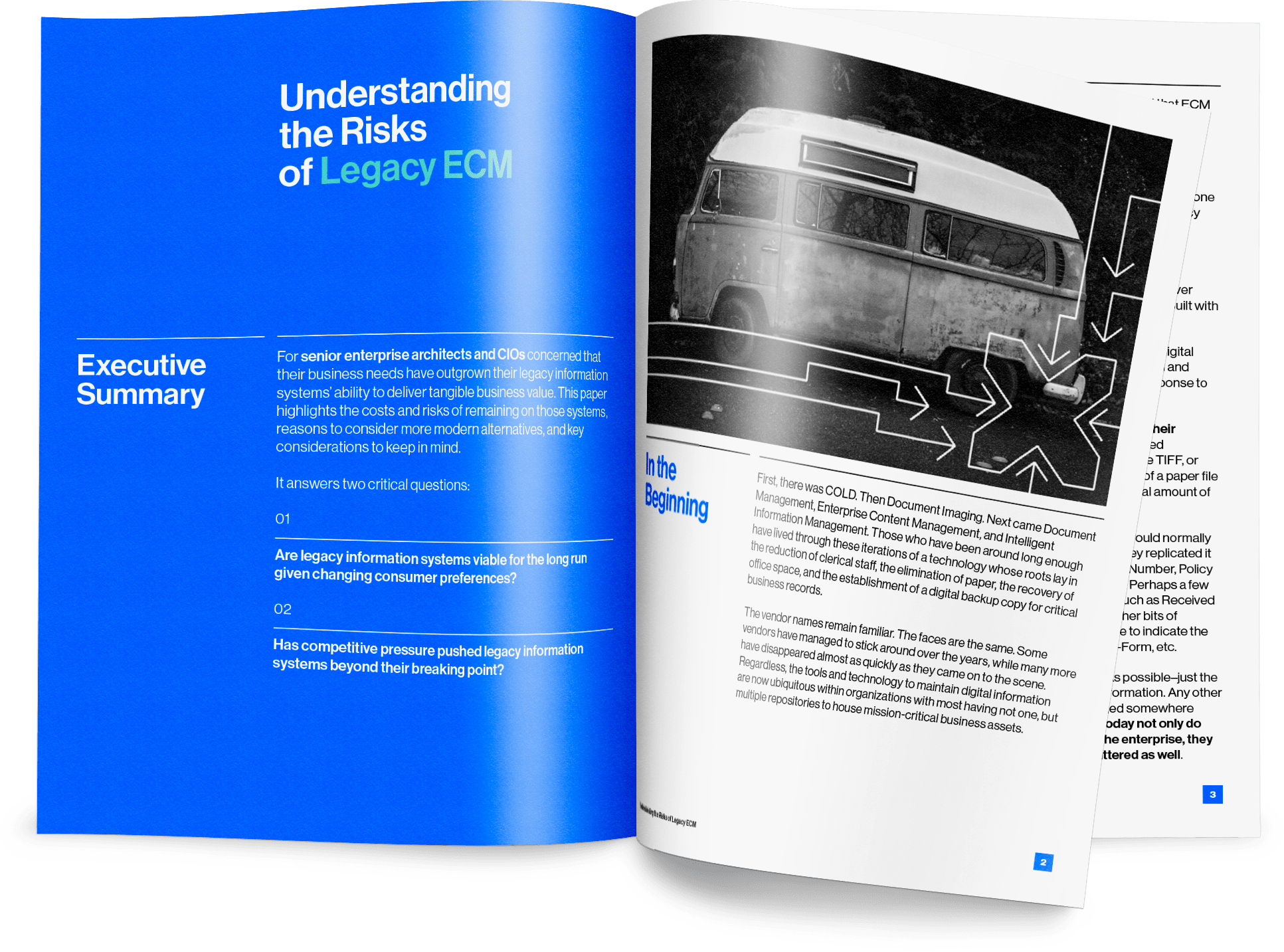 This paper will help you answer two critical questions:
01
Are your legacy information system viable for the long run given changing consumer preferences?
02
Have competitive or internal pressures pushed your legacy information systems past their breaking point?
Read this paper to determine if your legacy systems are causing scalability, performance, or other content management problems and why legacy ECM replacement or strategic modernization is critical now, not later.