5 Ways to Solve
Legacy Information System

Challenges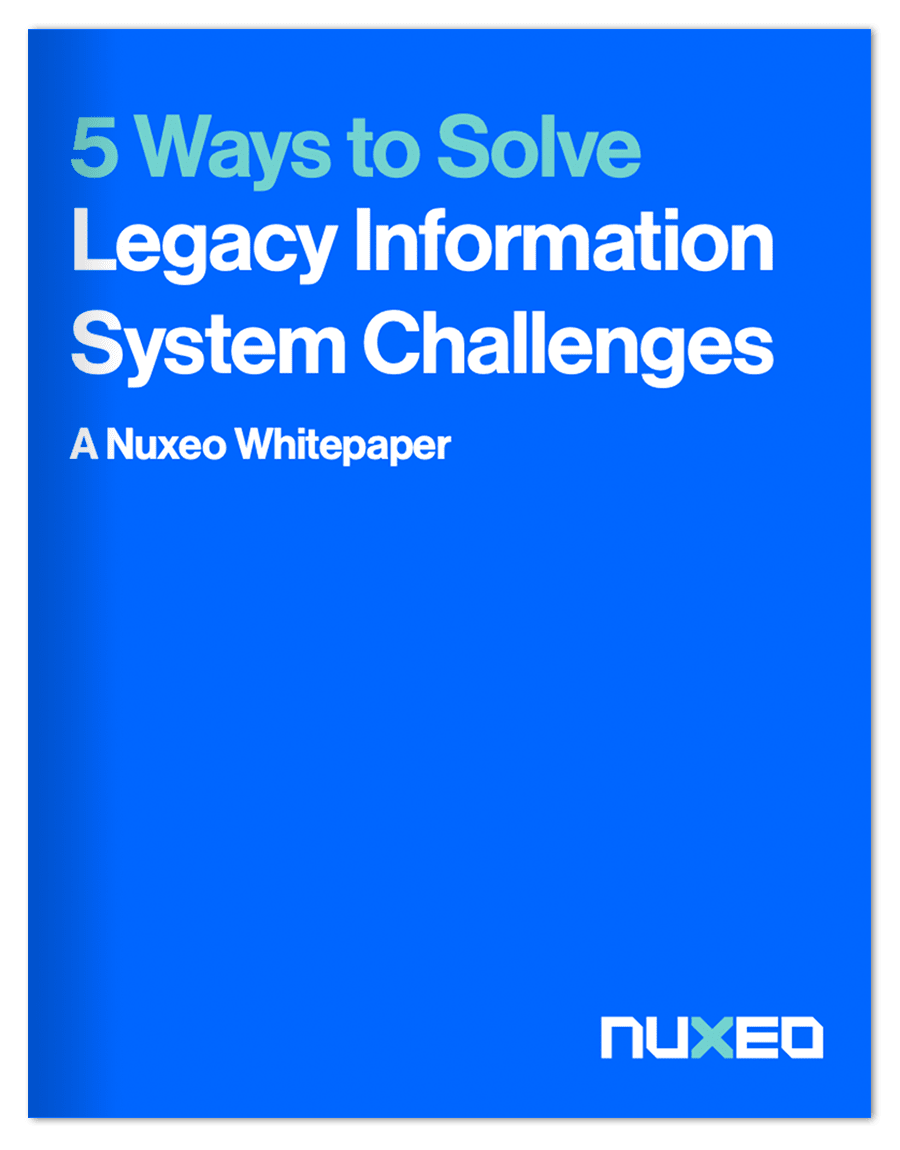 From the first document management systems of the 1990's through to the ECM systems of the 2000s and 2010s, the vision has always been to create a single, central repository for all of the documents, emails, digital assets, and records stored and managed throughout the organization. As we have seen, the reality has been very different.
New thinking is needed, and at the core of this new service-oriented view is the user, and what they need to do their daily job. The user doesn't really care where content is stored as long as they can always find it with ease, and then re-use it, share it, and/or embed it in their processes.
What's inside
In this report, we'll look at
the prevalence of hard-to-access legacy systems
how legacy systems impact overall business and user performance
the difficulties and challenges involved in replacing legacy systems
the benefits of deploying a content services platform to connect and consolidate legacy systems.
Only 1 in 10 organizations have content stored in a single system - for everyone else the challenges of managing cross-system information are consistent and damaging. Benchmark your organization against those surveyed in this complimentary report today!